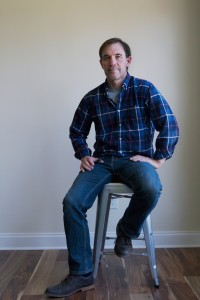 It was only after completing business school and continuing on in ministry that I discovered what had been missing from my walk with the Lord all my life.
Intimacy.
While I'd always heard about having a personal relationship with Christ, I never understood that it's possible to hear His voice. I was at a retreat where Peter Lord spoke. And not only did I hear God speak to me in a very personal way, but I discovered for the first time what a personal relationship with God can be.
This is where The Art of Listening Prayer was birthed. When this principle changed me life, I wanted everyone to be able to know and hear God's voice.
I wrote The Art of Listening Prayer in 2004, and have been encouraged over and over again with the stories of lives that have changed through reading it.
Since then, I began to earnestly seek the Lord. Prayer became much more important to me. Evangelism became a passion. And now, late in life, I'm discovering experientially what it means to disciple others as I've discipled my own teenagers.
I'm a work in process. I've found that the main thing one needs in a relationship with God is hunger to know Him and be in His presence.
You can follow my writing regularly here: www.sethbarnes.com